11-04-2018, 08:51 PM
Zulka
The Cartographer

Posts: 329
Joined: Feb 2005
WoW Classic
Anyone out there gonna play WoW Classic when it comes out next summer? Lamaj and I are for sure. Gonna go back and get our gank on in Redridge. Besides the two of us, we gotta a possible seven other RL friends who may. This includes Kwanuk and Vyper who is basically Canadian now after going to school and living in Vancouver.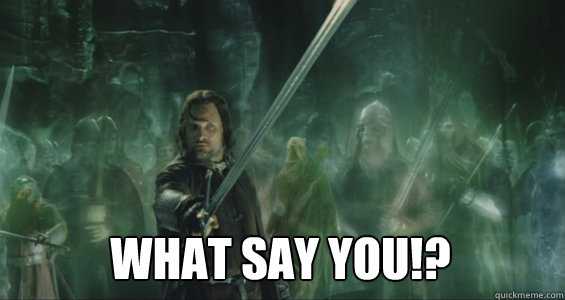 Also how are these forums still up? Bakdu you paying these bills?
---
Why?
11-09-2018, 12:25 PM
RE: WoW Classic
It is tempting. World pvp was very satisfying in the early days.
01-10-2019, 10:50 AM
Raktar


Posts: 6
Joined: Jul 2006
RE: WoW Classic
I will be playing when it comes out. Been messing around with Vanilla on private servers and it has been a lot of fun.
04-08-2019, 05:23 AM
Zulka
The Cartographer

Posts: 329
Joined: Feb 2005
RE: WoW Classic
Well we are on for whomever sees this. Good to hear from you Lib. I too desire the blood of the enemy in throws of world pvp. Raktar you are blowing my mind. Been here since 2006 and this is your SIXTH POST!
---
Why?
User(s) browsing this thread: 1 Guest(s)